Domain Registration, Brand Protection, Commercial DNS
End-to-end management, monitoring and protection of your domain names, DNS infrastructure & I.T. perimeter.
Get your free Domain Risk Assessment
Protect Your Good Names ™
Avoid unplanned outages
Early warning of security threats
Early detection of intrusions
DNSSEC DNS & Nameserver Failover
Phishing Site detection and takedown
Secured acces to Domain / DNS Controls
INDIVIDUAL DOMAIN COVERAGE
Contact Sales to open an account
Choose to register or transfer in your domain names
Update your nameservers to use DomainSure DNS
DomainSure commences protecting your infrastructure
PORTFOLIO COVERAGE
Start process for a portfolio audit
We gather data and commence audit
Findings and recommendations delivered
Quote & Implementation Phase
Solutions FOR ANY SECURITY NEED
Advanced
Operational
$69
USD yearly
COM / NET / ORG / CA
Set-and-Forget-DNSSEC (tm)

Enhanced DNS Change Notices

Ownership / Transfer Vault
Professional
Mission Critical
$99
USD yearly
COM / NET / ORG / CA
Set-and-Forget-DNSSEC (tm)

Ownership / Transfer Vault
Enterprise
Ultimate Protection
$999
USD yearly
COM / NET / ORG / CA
Set-and-Forget-DNSSEC (tm)

Ownership / Transfer Vault
"In our pre-launch phase we provided phishing detection services to a Canadian crypto-currency and Bitcoin exchange. Predictably, these sorts of businesses are a high-value target to phishers, with possibly catastrophic consequences to their clients. (read the rest)"

Crypto-Currency Exchange

"Our parent company operates a critical infrastructure domain, it holds up a piece of the internet and absolutely must be up and online 24x7x365. We use multiple components of the Domainsure system to ensure 100% DNS Availability and other crucial functions of our system: (read the rest...)"

Infrastructure Companies

Infrastructure Companies
On Sunday, December 18, 2022 starting at 5:00am ET (10:00am UTC), we will be conducting a scheduled maintenance, which will affect access to the both the domain and monitoring portals. The maintenance window is scheduled to be […]
View Post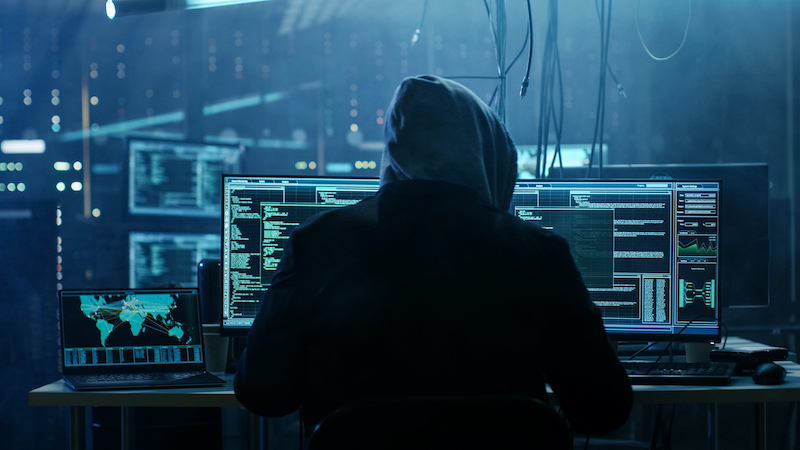 Back in late June, news of an interesting DNS hijack attack came out of the midst of the hot DEFI market, which highlighted the dangers of treating domain names and DNS as a utility, especially when operating […]
View Post
Social Engineering attacks are dangerous because attackers use unexpected psychological manipulation to trick victims into making security mistakes. Typically, these attacks use personal data and background information to gain trust and provide authority for their inquiries. They […]
View Post
Why Choose Us...
Whether you're looking for the next generation domain management platform for your portfolio, or a security compliment to your existing registrar, Domainsure can obviate any naming related threat or mishap.
Over 20 years in the managed DNS business.
ICANN accredited registrar managing domains across hundreds of Top Level Domains

We literally 

wrote the book

on Managing Mission Critical Domains & DNS.