Anything that can go wrong... won't. ™
End-to-end management, monitoring and protection of your domain names, DNS infrastructure & I.T. perimeter.
Get your free Domain Risk Assessment
Detection and takedown of fake sites targeting your users.
Using machine learning techniques to discover and monitor potential threats, we can analyze hundreds of thousands to millions of variants of your key domains to discover potential phishing sites in near real-time.
We continually scan and monitor all aspects of your domain to ensure it is functioning as expected and relied upon.
Nameserver checks
DNS Coherence
DNSSEC Integrity
Domain Expiry, TLS/SSL Cert Expiry
Unauthorized changes
UDRP / URS Defense & Response
Our 20+ years expertise in this field brings a complete suite of best practices to your entire portfolio.
From securing your DNS to locking down access to your management functions and providing primar and backup DNS, including emergency DNS failover, we literally wrote the book on Managing Mission Critical Domains & DNS.
Protect Your Good Names ™
Avoid unplanned outages
Early warning of security threats
Early detection of intrusions
Nameserver Failover & Emergency DNS
UDRP & Reverse Hijacking Defense
INDIVIDUAL DOMAIN COVERAGE
Add DomainSure add-on via your registrar or DNS provider (list of vendors), or sign up here
Setup Data Link to DomainSure
(as easy as adding a secondary name server)
DomainSure commences backing up your zones and running scans to protect the elements within your domain
PORTFOLIO COVERAGE
Start process for a portfolio audit
We gather data and commence audit
Findings and recommendations delivered
Implementation Phase
Solutions for Your Situation
Basic
FREE
Domain Expiry Monitor
TLS Cert Expiry Monitor
Basic Phishing Site Detection
DNS Health
Nameserver Integrity
Protected by Domainsure™ seal
Premium
for Mission Critical Domains
Domain & TLS Expiration Checks
RBL Monitoring
Comprehensive Phishing Detection
Dark Web Scan
UDRP / Reverse Hijacking Response
Full DNS and DNSSEC Health Checks
Enterprise
ISP / Large Organizations
Fully Managed Portfolio
Managed DNS, backup DNS or Emergency DNS
Ultra-secure, Clueful Registrar
Nameserver Failover
Realtime Phishing Detection and Takedown
"In our pre-launch phase we provided phishing detection services to a Canadian crypto-currency and Bitcoin exchange. Predictably, these sorts of businesses are a high-value target to phishers, with possibly catastrophic consequences to their clients. (read the rest)"

Crypto-Currency Exchange

"Our parent company operates a critical infrastructure domain, it holds up a piece of the internet and absolutely must be up and online 24x7x365. We use multiple components of the Domainsure system to ensure 100% DNS Availability and other crucial functions of our system: (read the rest...)"

Infrastructure Companies

Infrastructure Companies
Many crypto-currency holders use Ledger hardware wallets to store their bitcoin off the exchanges. This is actually the safer way to play it, except when you fall prey to a phishing campaign to lure you to a […]
View Post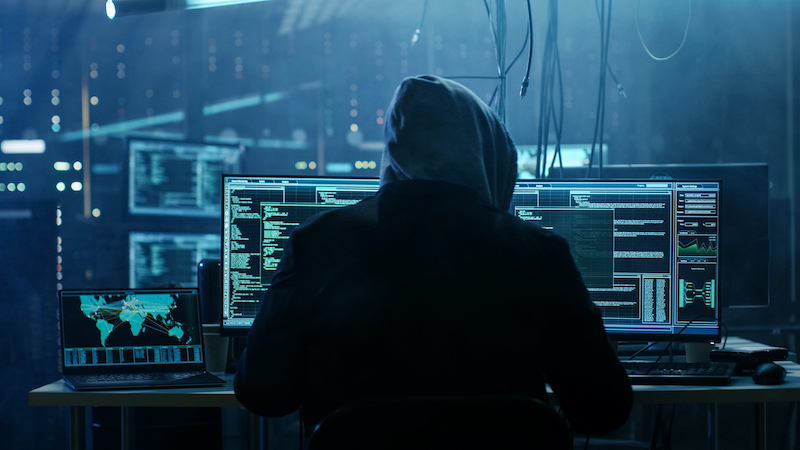 A few days ago I came across the CBC story on how a Canadian man had been defrauded out of $800,000 when cybercriminals inserted themselves into a real estate deal and had the funds diverted to themselves:
View Post
Yet another example of how nobody, regardless of size, resources nor expertise, is immune from DNS outages. Last week several Microsoft systems experienced a global outage when the company made a configuration error whilst migrating some legacy, […]
View Post
Why Choose Us...
Whether you're looking for the next generation domain management platform for your portfolio, or a security compliment to your existing registrar, Domainsure can obviate any naming related threat or mishap.
Over 20 years in the managed DNS business.
ICANN accredited registrar managing domains across hundreds of Top Level Domains

We literally 

wrote the book

on Managing Mission Critical Domains & DNS.